1. A hair styling treatment that'll condition, strengthen, add volume, and polish your locks right after you hop out of the shower, ultimately cutting out a bunch of other products that can be time consuming. Simply apply on damp hair, style, and go!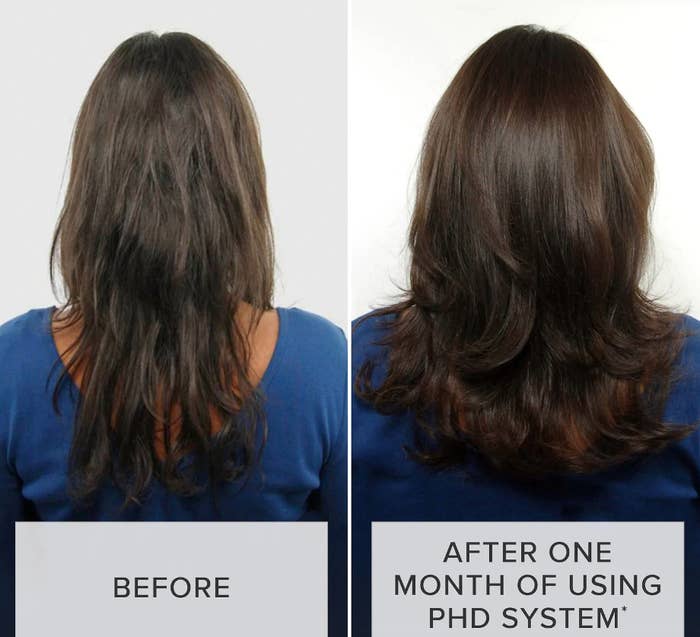 2. A memory foam seat cushion to save your butt and back from the wrath of office chairs, road trips, and anywhere you do a lot of sitting.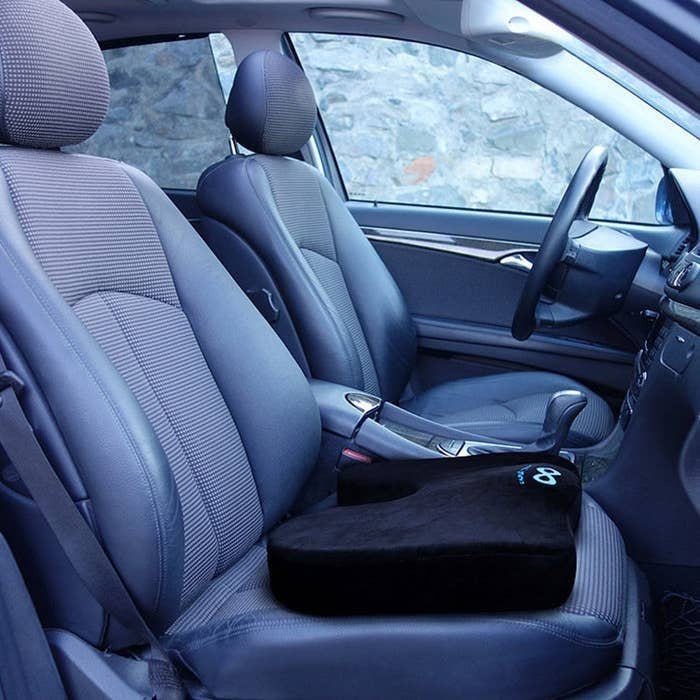 3. A pair of versatile go-to leggings you can rock with your favorite fall accessories, around town running errands, or on the couch. What I am trying to say here is, why wear jeans ever again?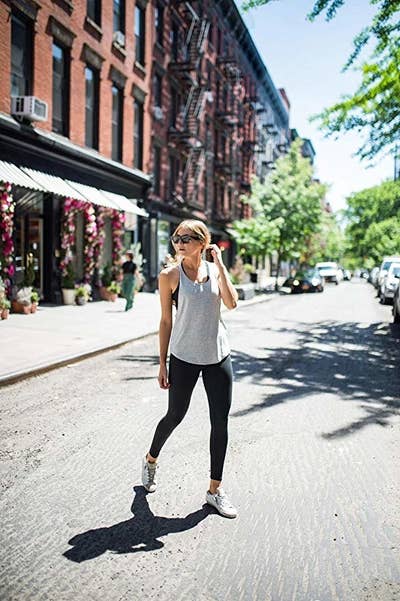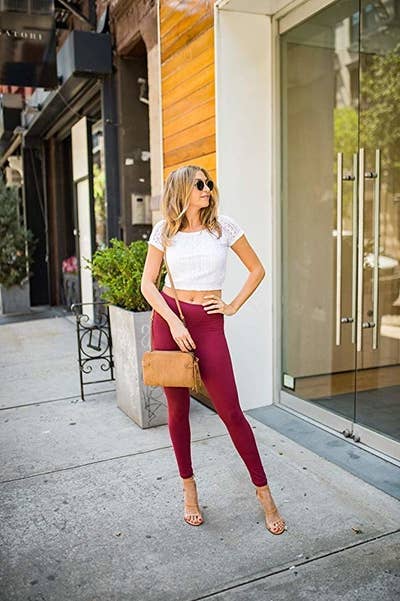 4. A squatty potty that'll adjust your position and relax the right muscles so you can pass poo comfortably. Life gets busy, you do(do) not need to deal with bloating and constipation on top of it.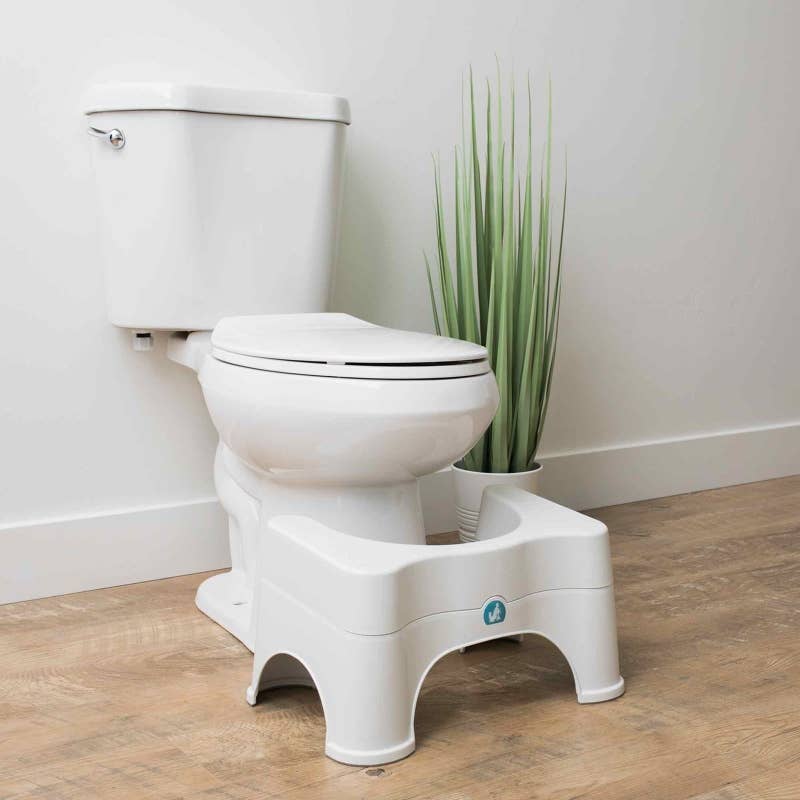 5. A portable blender bottle so you can blend fruits and veggies on the go. Smoothies? At work? Breakfast every day? Yes, you can have it all.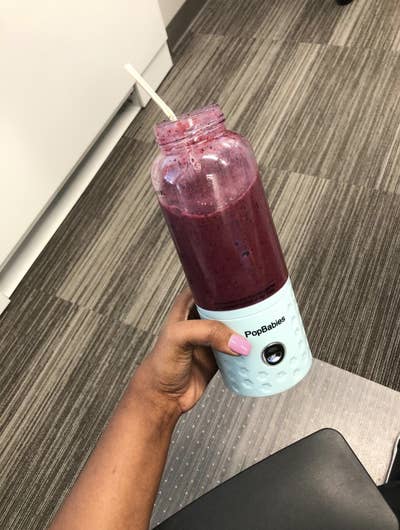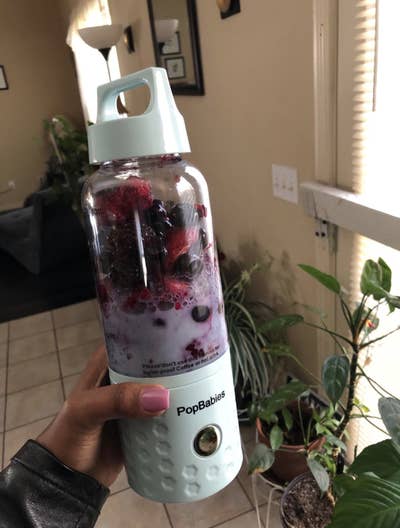 6. A roll-up drying rack because countertop and sink space is IMPORTANT real estate that must be utilized efficiently. Amen.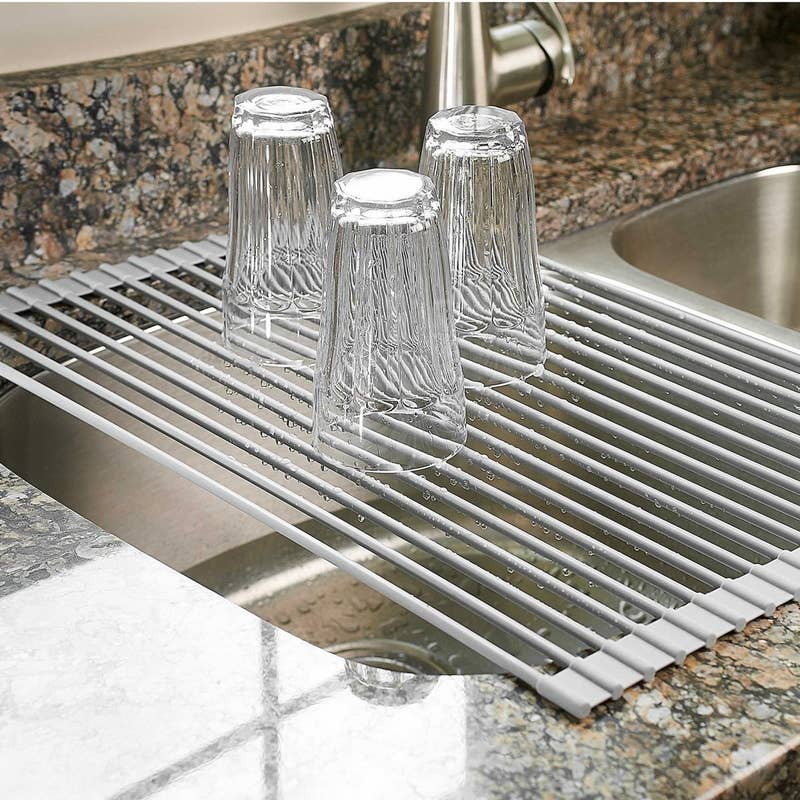 7. A powerful steamer that basically brings the fancy spa straight to your home. Now you can lure those pesky blackheads out without having to pay for an expensive facial.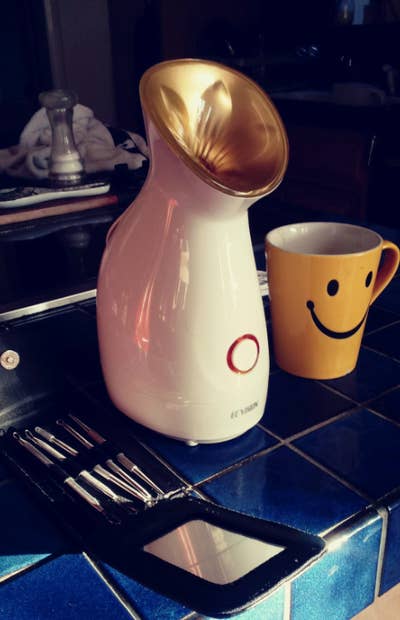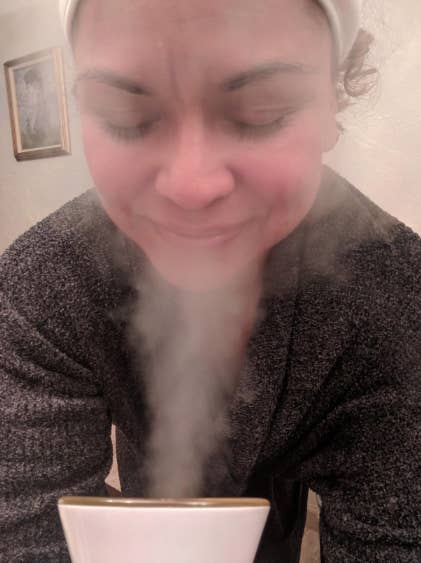 8. A fuzzy fleece jacket that'll upgrade the leggings you've been wearing to your most successful OOTD post yet.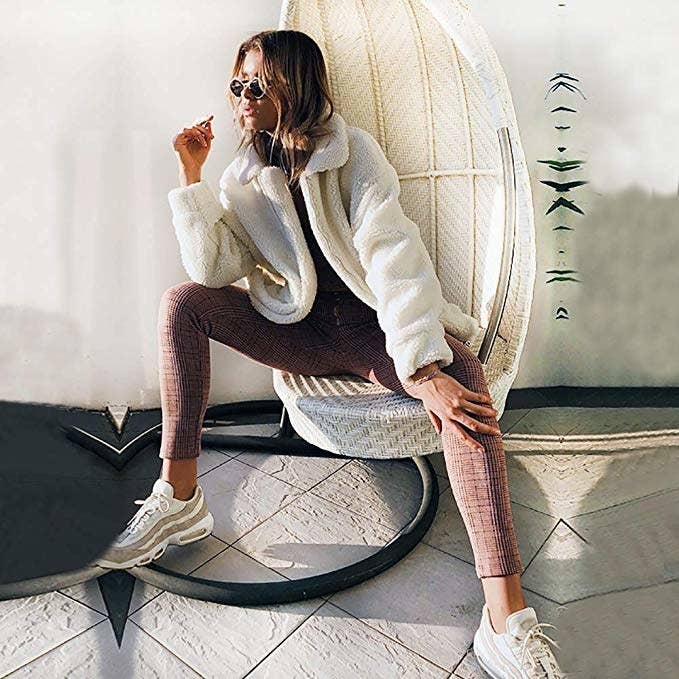 9. An adjustable wood organizer for transforming your cluttered desk into a trendy space you *won't* mind working at all day.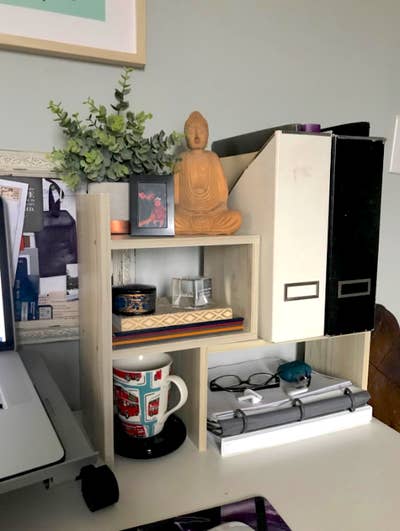 10. Water resistant, wireless ear buds to get you through long commutes, workouts, and the noisy neighbor who likes to host a wrestling match in their apartment every night.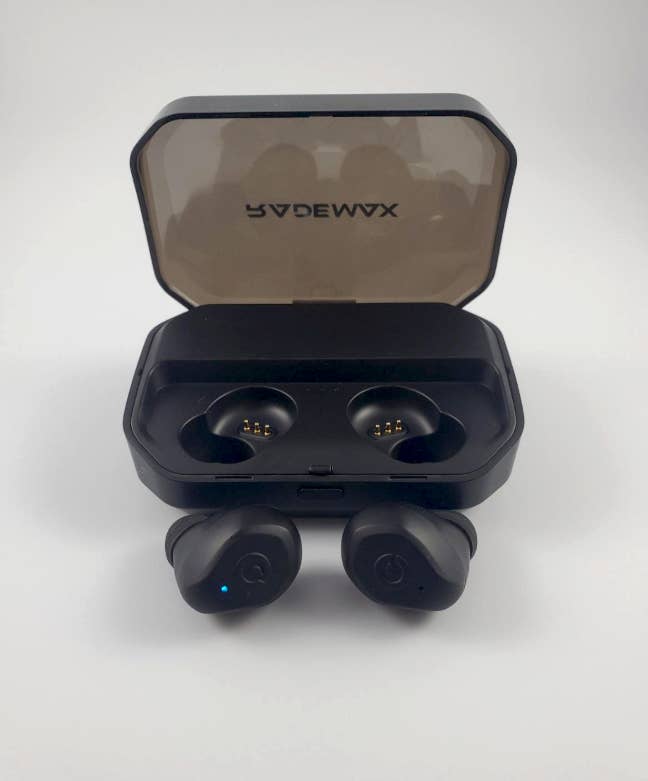 11. A teensy vacuum…made for your PORES. Seriously, all that ~poor~ dirt, grease, and dead skin doesn't stand a chance. Say it with me: It's time to move on out, you pesky blackheads!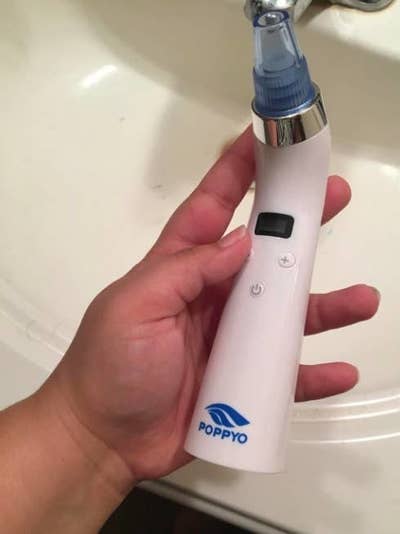 12. A six-piece bin set — aka your foolproof way to keep track of everything in your fridge…no more moldy leftovers hiding in the back, stinking up your kitchen.
13. A small windproof umbrella because you WILL NOT get stuck in a rainstorm with a broken umbrella again. Not today, not tomorrow!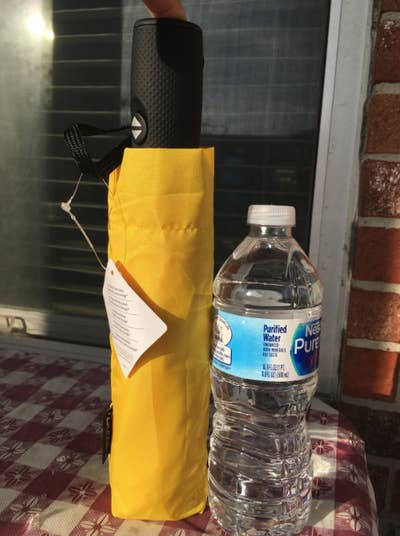 14. A brush spinner that'll clean up every last bit of makeup from even the dirtiest brushes AND then dry 'em — all in less than a minute. And to even *think* we've been cleaning our brushes BY HAND this entire time.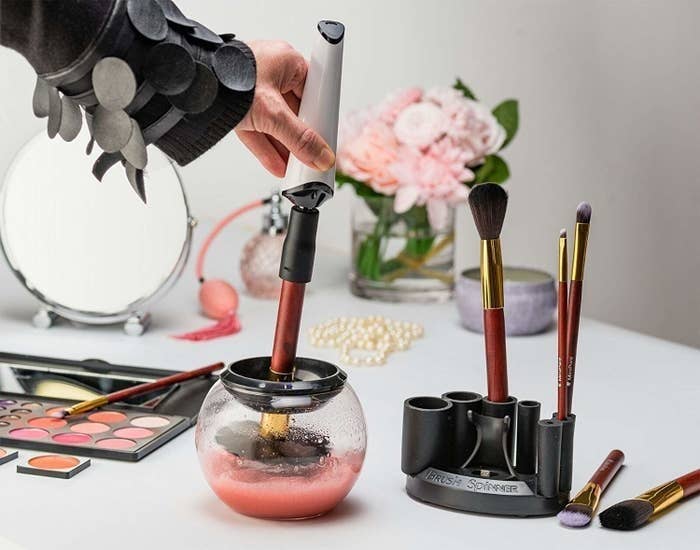 15. A hard wax so you can skip all those pricey trips to the salon and get a wax right in the comfort of your own home.
16. A pollen-, dust mite-, mold-, and pet dander-busting detergentthat just might make all the difference if your regular allergy medicine just can't do the job on its own.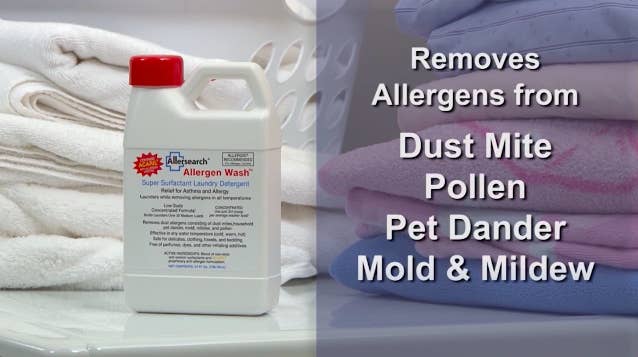 17. A set of WILDLY popular microfiber sheets (seriously, they have over 51,000 positive reviews!) you'll be thinking about crawling back into the second you leave them.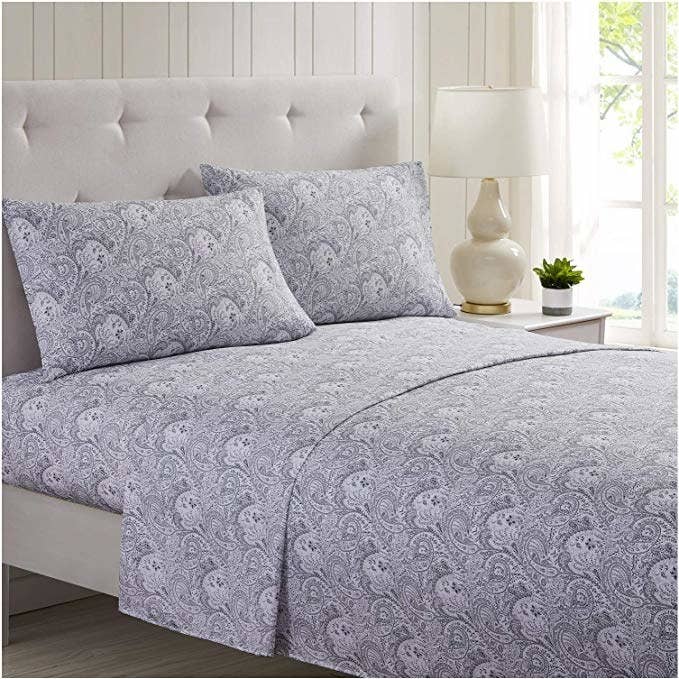 18. An at-home powder dip kit for achieving that expensive powder mani look *without* having to see a nail tech. The finished product can last three weeks without chipping, and that is heaven to my ears (and eyes).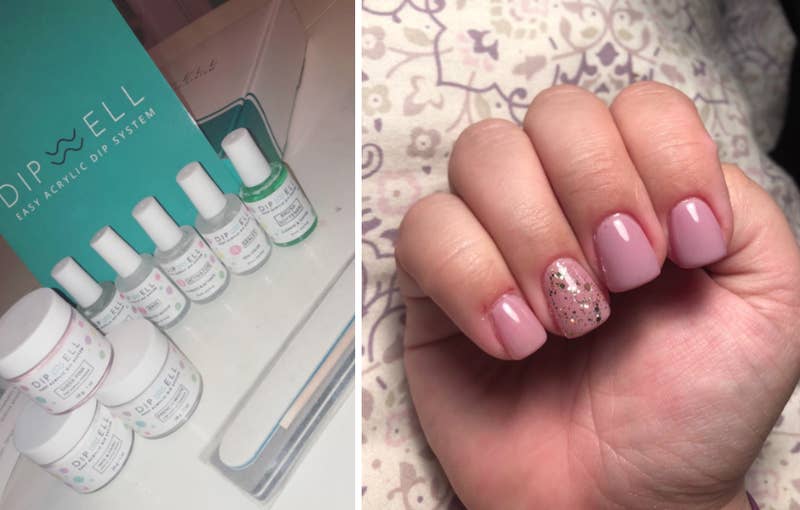 19. And! A powerful nail strengthener formulated with hydrolyzed wheat protein and calcium to prevent breakage and make your nails harder and longer. It can be used by itself as a stand-alone treatment or as a base coat alternative.
20. A compact hair roller that'll remove ALL the pet hair embedded on your sheets, clothes, and upholstery — something anyone with a fur baby knows is no easy feat.