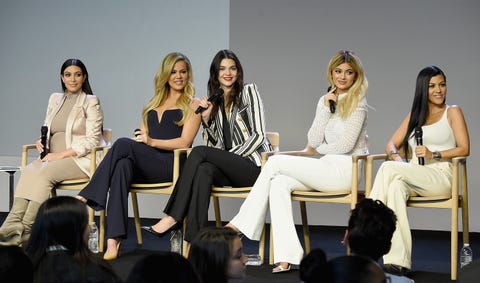 With 12 years of filming Keeping Up With The Kardashians under their belt, you'd think that appearing on the hit reality show was almost second nature to the famous Kardashian-Jenner family.
However, after Kourtney Kardashian's recent decision to reduce her time on the programme, her new lack of screen time is seemingly causing issues with her sisters, namely Kim and Khloé Kardashian.
During Sunday night's episode, the sisters were seen confronting their eldest sibling who refused to open up about her romances on the show.
'All of the days that Kourtney isn't filming, Khloé and I are picking up the slack and having to share more,' Kim explained. 'Because if we're not sharing our lives, then what is the show?'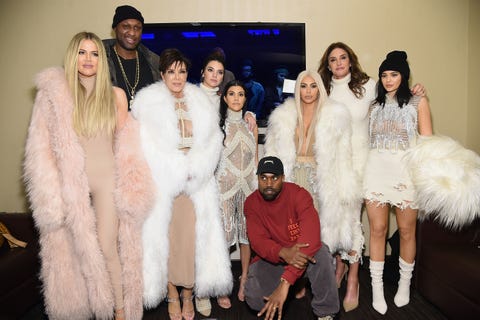 As a result of the pair's annoyance with Kourtney, one fan questioned why the sisters don't hold the same high standards for their youngest siblings, Kendall and Kylie Jenner.
KUWTK fans will be all too aware that the Jenner sisters are rarely ever seen on the programme, with the cameras primarily focussing the older siblings and their mother, Kris Jenner.
'This ain't shade AT ALL but do Kendall and Kylie have different contracts now for #KUWTK? cos Kendall rarely films and Kylie isn't featured a whole lot? [sic]' they wrote.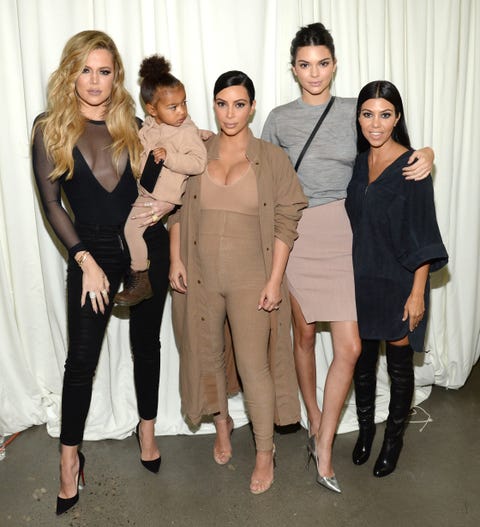 'Kendall and Kylie have different contracts,' Khloé replied, explaining the youngest pair's absence on the show. 'Kourt, Kim and I have an equal contract.'
The model was 11-years-old while her make-up mogul sister was just 10-years-old when the show premiered in 2007. Initially, the show focussed on the oldest three sisters, with occasional appearances from the younger ones.
Earlier in the day, the 35-year-old explained why she and Kim were annoyed with Kourt: 'If we all started concealing major areas of our life then what would there be to film? I'm completely OK with people having boundaries, but you have to be present in the areas you're willing to share #KUWTK [sic].'
However, Khloé later tweeted about her love for her sisters, adding: 'I love all of my sisters more than anything!!! We may get frustrated with one another at times. We literally are never apart so that's expected but I will always love them. No matter what nothing will break our bond. Nothing.'
The news comes days after Caitlyn Jenner opened up about just how much Kylie Jenner spends on security during her appearance on I'm A Celebrity…Get Me Out Of Here!
In a conversation with camp mates Roman Kemp, Ian Wright and Cliff Parisi, Caitlyn was asked if her daughters are required to have a security entourage with them 'everywhere they go'.
'Everywhere,' the former athlete confirmed. 'I bet you Kylie would spend anywhere between $300,000- $400,000 (£232,000 – £309,000) a month.'