Don't Look At Me! Party Game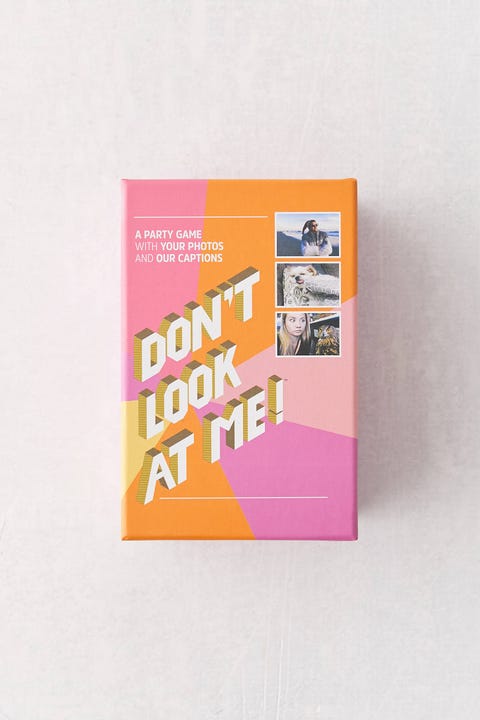 Picking an Instagram caption is definitely one of the most millennial struggles of all time. So why not turn it into a challenging game that uses photos from your phone?
You've Got Crabs: A Card Game From the Creators of Exploding Kittens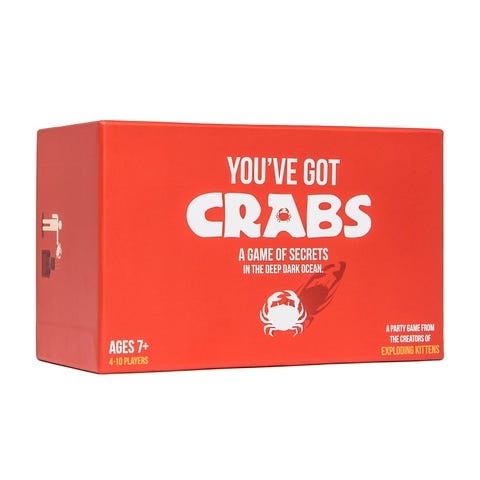 Unlike real life, the person with the most crabs at the end of this game wins. You can catch 'em by collecting four of the same cards while you compete on teams.
How to Rob a Bank Board Game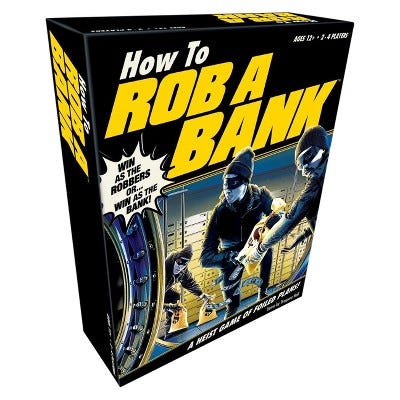 This one is just like your favorite action movie: It has robbers, guards, a getaway car, and a banker who's protecting the money as the other players team up to take as much as they can.
5 Second Rule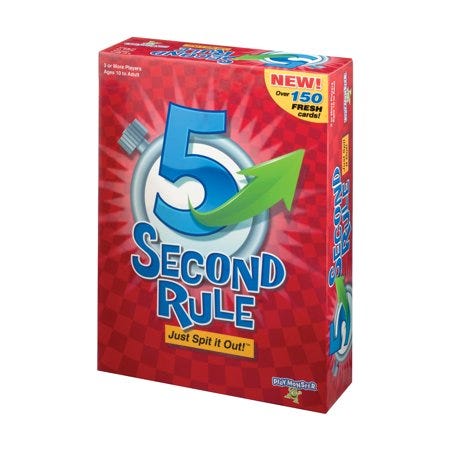 Alright, the clock is ticking. You have five seconds to answer these really easy questions. Sounds easy, but you'd be surprised at how quickly the time goes by.
Incohearent Board Game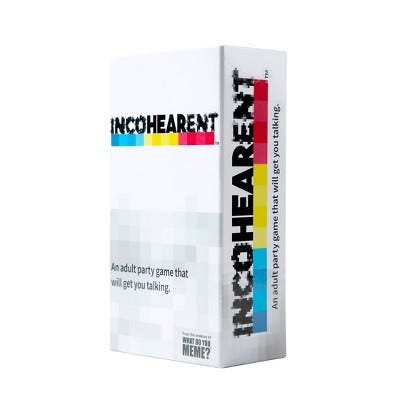 No need for drinks, this game will have you and your friends speaking gibberish while the other team has to guess what's being said.
L.L.Bean Deluxe
Scrabble/Monopoly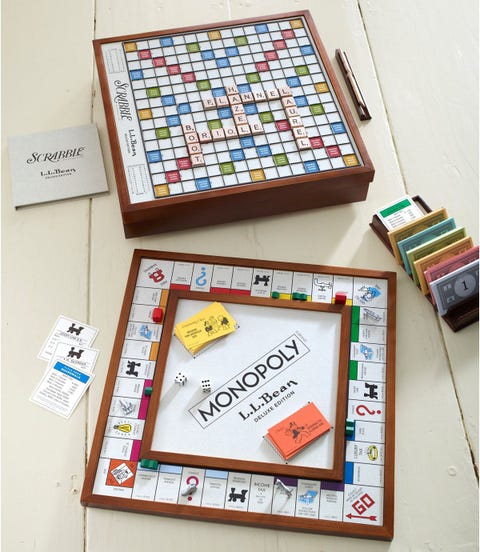 OK, this one isn't new, but it's a modern version that combines two old-time favorites in the ultimate, must-have case.
May Cause Side Effects Card Game by Pressman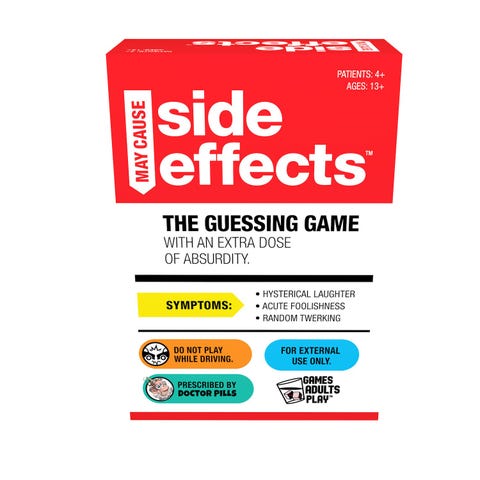 Guessing a secret word while teammates act it out is usually easy, but players in this game are impaired by the side effects of a "new drug."
GanjaLand Board Game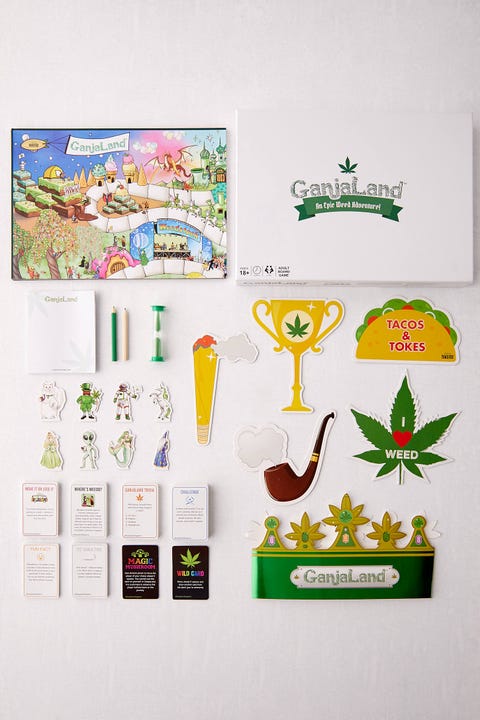 Just like the classic, you gotta try and make your way across the board while pulling out cards, except this time it's all weed-themed.
Machi Koro 5th Anniversary Edition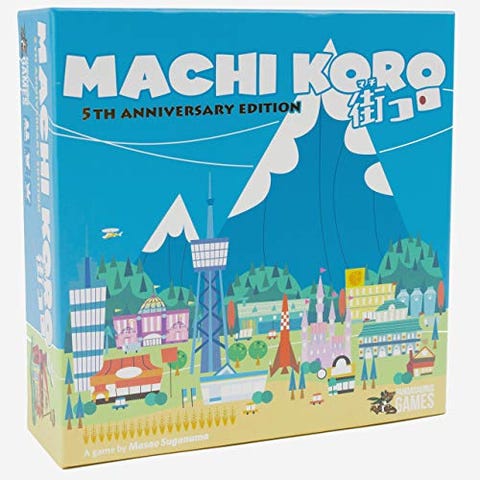 You're the mayor of the city Machi Koro in this game, and it's sorta just as tough as the real-life job, with people demanding new theme parks, factories, and higher employment rates. See if you can raise enough money to make it all happen as you roll the dice and make your way through the game.
Clue: The Office Edition Board Game
boxlunch.com
Alright, The Office fans, this one's for you. See who'll be the first to figure out who killed Toby Flenderson, what weapon was used, and where the murder took place.
The Horrible Truth Party Game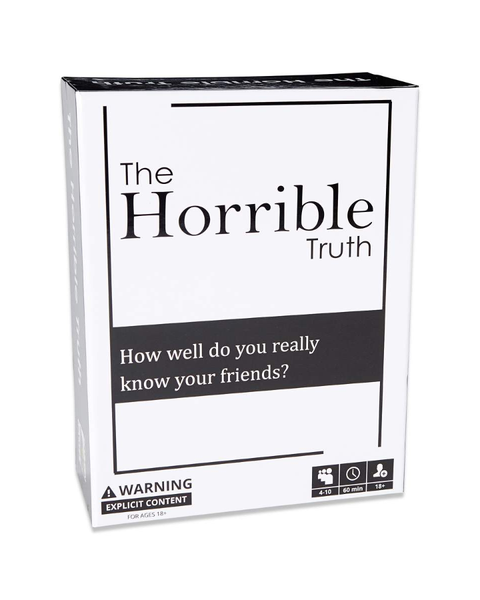 This card game finally gives you a way to put all of the crazy, useless info you know about your friends to good use. And you'll definitely learn about some hidden secrets too.